»Sustainability and Responsibility in the 21st Century«
The Berlin International Week (BIW) with the topic of sustainability and responsibility in the 21st century will take place between 30 October and 11 November 2020 online and at the Lichtenberg Campus of the HWR Berlin.
Anmeldung
Access data to the online events please see below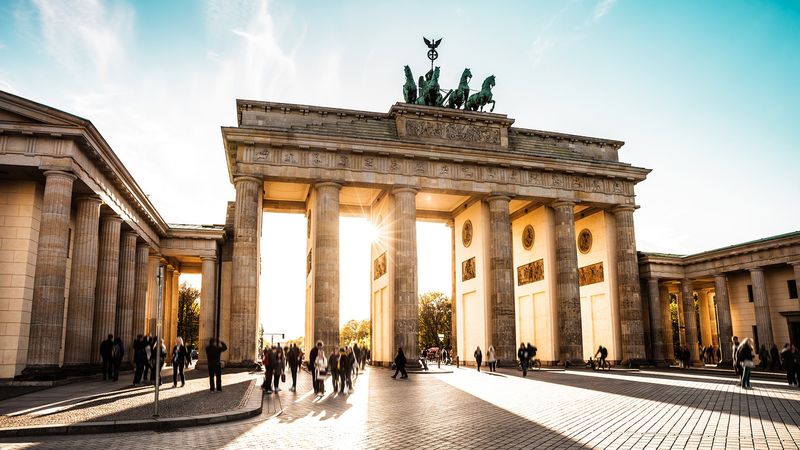 International lectures on sustainability and responsibility
The Berlin International Week (BIW) enables students to dive deep into the topic of sustainability and responsibility through practice-oriented projects and allows them to attend international lectures taught by teachers from different parts of the world. Furthermore, students get to work on real-life challenges provided by real companies, NGOs and non-profit organizations.
Online-events open to everyone
In the framework of the Berlin International Week the following online events will be open to everyone:
Panel discussion:
Sustainability challenges in the 21st century
Implications of the Corona virus for (corporate) responsibility and sustainability
Friday, 6 November 2020, 1.30 pm–3.00 pm
Speakers:
Anamaria Cristescu
Scientific Associate at Fraunhofer Institute for
Industrial Engineering IAO
Dr. Claudia Nobis
Team Leader at German Aerospace Center /
Institute of Transport Research
Prof. Dr. Dr. Ortwin Renn
Managing Scientific Director at the Institute for
Advanced Sustainability Studies e.V. (IASS)
Stephan Richtzenhain, Managing Director
Managing Director at Sitex – Textile services
Moderator:
Prof. Dr. Silke Bustamante
Hochschule für Wirtschaft und Recht Berlin
Please log in at Zoom
The panel discussion is accessible via Zoom:
Meeting-ID: 843 5257 5958
Password: SkWWj5
Opening event of the BIW
Friday, 30 October 2020, 2.00pm – 5.00 pm
Welcome note
Prof. Dr. Andreas Zaby, President of the Berlin School of Economics and Law
Keynote
Dr. Katja Frieler, Potsdam Institute for Climate Impact Research (PIK)
Perspectives on Sustainability
Prof. Dr. Silke Bustamante, Berlin School of Economics and Law
Corporate Talk
Access to the livestream
The opening event will be available as a livestream:
Download the event information.