Startup Class 2020 − Berlin's finest Entrepreneurship Summer School
The Startup Class 2020 is a project-based summer school where you'll learn to think and act entrepreneurial and acquire important business skills. This year, it will mostly be online. Two weeks full of workshops and inspiring inputs from more than 20 experts, coaches, and founders. Join us in this online experience!
Anmeldung
Application via startupclass.de until 15.07.2020
Apply now
Like an entrepreneur
You and your team will go from idea to solution over the intense course of two weeks, five days a week. Your goal will be to help identify unmet customer needs, create new products or services that meet those needs and develop innovative business models. By the end of the course, your team will have developed a digital prototype and tested a novel product or service. Also, you will learn and apply innovation methods like Design Thinking and Agile / Lean Business Development.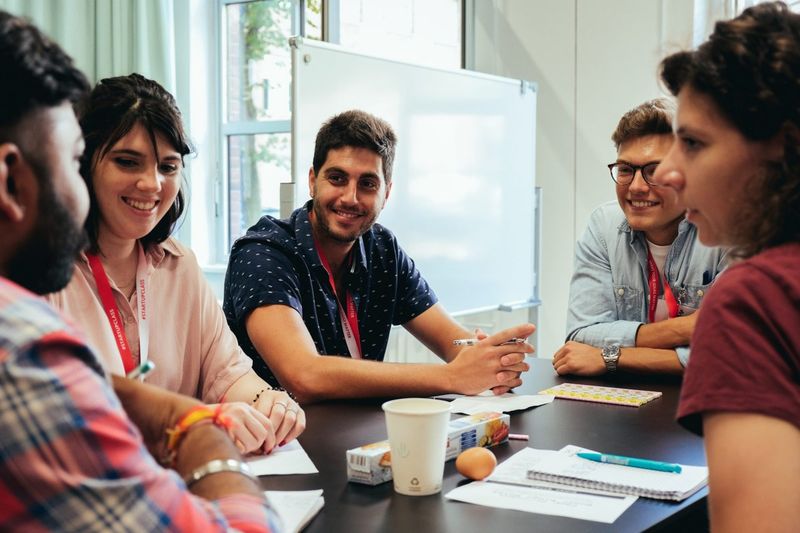 What you will learn
The class will be full of user-centric innovation and Lean Startup techniques such as building a prototype and a co-creation workshop with experts. This will be accommodated by further talks from experts. Together, we develop a digital user experience as well as a business model for a startup idea and start to validate it.
You will learn to think and act like an entrepreneur, a valuable skillset for your career. Bring in your creativity and ideas to solve a real business challenge. Get in touch with like-minded entrepreneurs and experts from various backgrounds.
Create a digital experience, digitally
We are seeing the current situation as a chance to accelerate all the digital tools and technologies out there. At our Startup Class, we want to give you a unique digital experience of a summer school.
You and your team will start an online collaboration and digitally develop a prototype. You can feel like a CEO from the comfort of your own home. We will use diverse tools to make this experience as smooth, exciting, and educational as possible. Most of the sessions will take place online. Still, we are working on physical events so you can get to know each other much better.
Apply until 15 July 2020
The application form is open 24th June until 15th July 2020. In case of questions, do not hesitate to contact us.
More infos online
Visit us online and get to know more about the Startup Class 2020.
---
Might be interesting to you:
Download the event information.