Online study course: Master Digital Business Management
For the first time, Berlin Professional School is offering an English Master's programme that is 100% online. Apply for the Master's degree in Digital Business Management by October.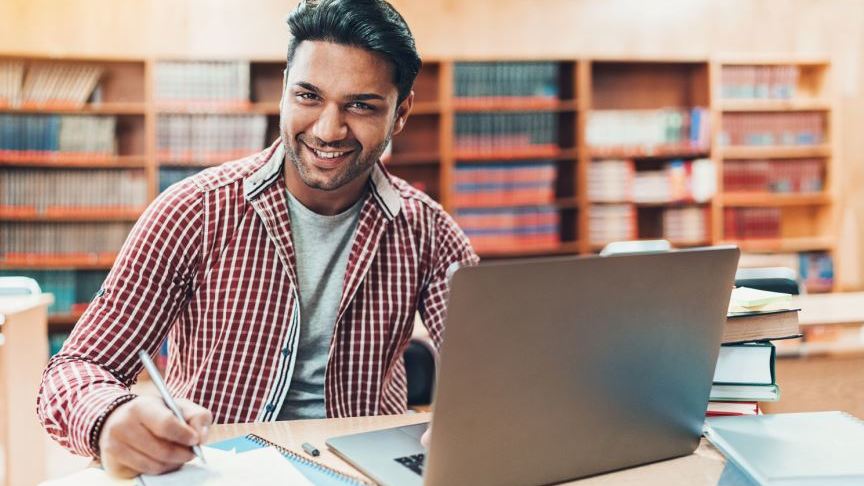 Until October 2020 you can apply for the new Online-Master Digital Business Management at Berlin Professional School. Photo: iStock | pixelfit
A new master's degree programme that is 100% online: With the job-related English-language Masters degree in Digital Business Management, students of the Berlin Professional School (BPS) will be shaping the digital change. International enterprises, organisations and start-ups in the globalised and digitalised era are facing more than ever innovation and transformation processes in their business and working environment. This leads to new challenges and opportunities. The demand for specialists and managers with entrepreneurial mindsets is considerable and will continue to grow.
Training tomorrow's leaders
The Master of Science in Business Management prepares students for a leadership and management career in any business context. It covers digital business management equally from the perspective of digital entrepreneurship (start-up focus) and the perspective of digital transformation (corporate focus). The programme offers a variety of electives for individual profiling on current digitisation topics such as Digital Work, Digital Finance or Big Data.
Digital Work, Digital Finance or Big Data
The job-related online study programme offers students a high degree of flexibility as well as regular exchange with lecturers, the student community and the related career service. Furthermore, you will have access to the excellent BPS network and the broad network of our professors and guest lecturers.
Apply now for the Master Digital Business Management to start in October 2020!
Might be interesting to you: