Welcome to the winter semester 2021/22
Finally together again! HWR Berlin welcomes its students back to campus - and wishes all first-year students a successful start to their studies.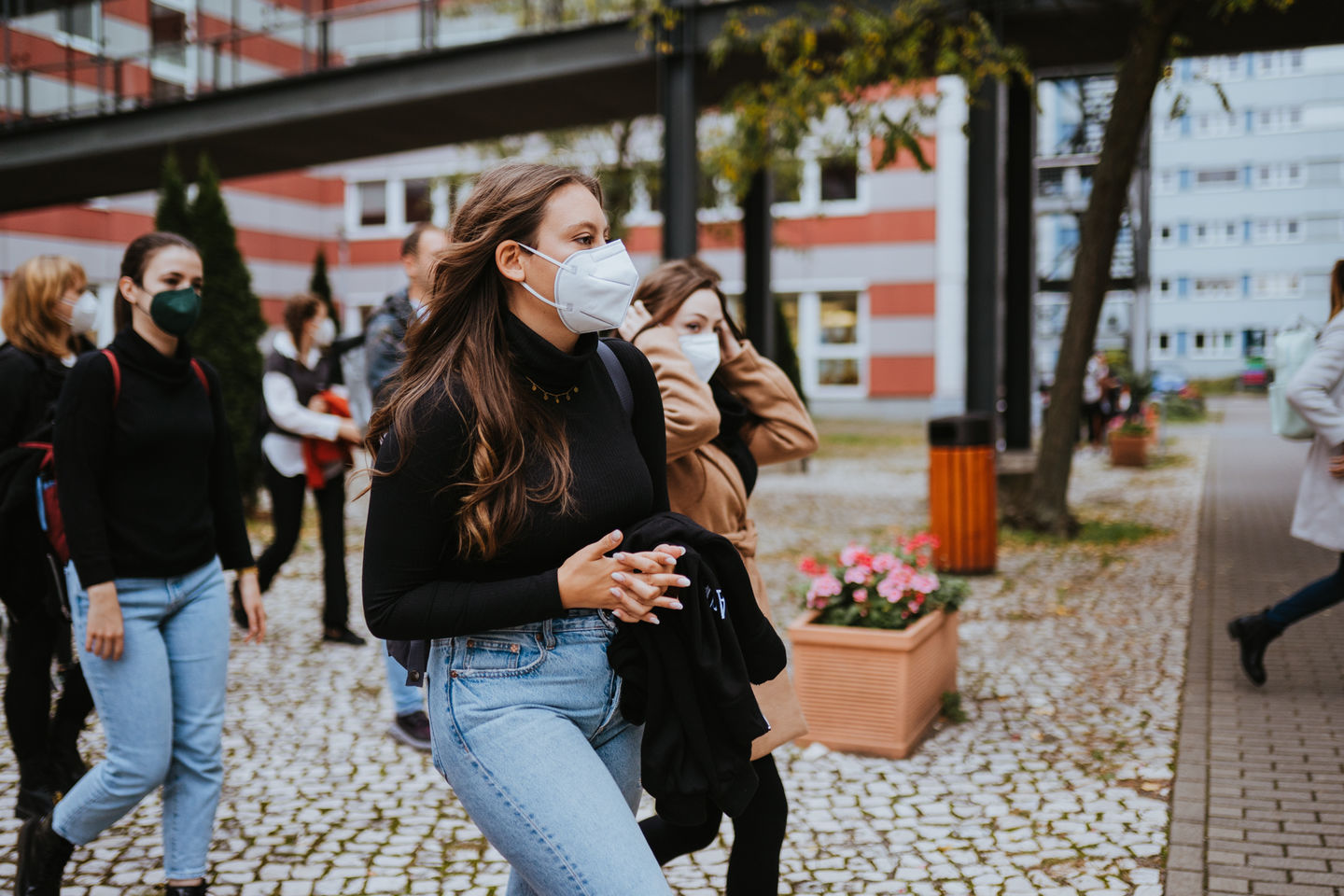 Photo: Oana Popa-Costea
The summer is over and we are happy that the university is finally filling up with life again after three online semesters. The new first-semester students kicked things off: they were able to get to know their new campus live and on site.
Campus tour at Schöneberg campus
Campus tour at Lichtenberg campus
And for all other students, too, it's time to say: Welcome back to campus! At the beginning of the winter semester, at least 30 percent of all courses will take place on campus. The proportion is set to rise further. And many counselling services will also be available again, at least in part.
#TogetherAgain is our motto for the new winter semester - the best way to achieve this is if we all stick to the rules and as many people as possible are vaccinated. This can be done at very short notice and without an appointment this week at the Lichtenberg Campus on 7.10. and at the Schöneberg Campus on 8.10.21.
You can find all the important information about the start of the winter semester and the Corona rules here: