HWR Berlin announces DAAD Scholarship awardees
Five students awarded with Final Semester Scholarship for outstanding performance and non-academic engagement.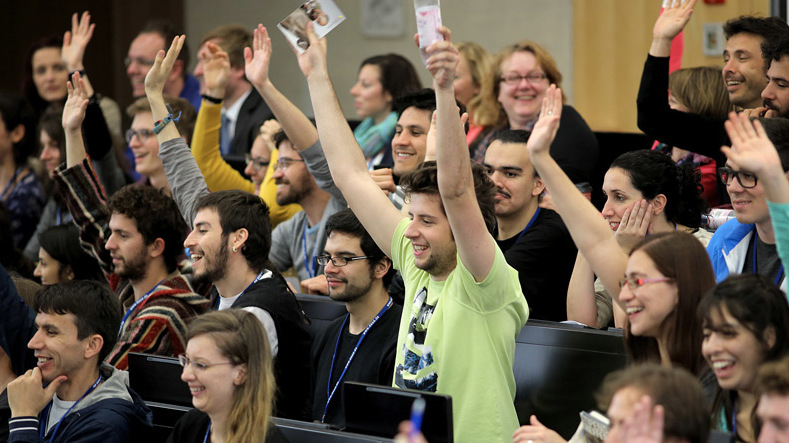 Photo: Michael Jordan / DAAD
Financed by the German Ministry of Foreign Affairs the Final Semester Scholarship aims to support international students in the process of finishing their university degree, by enabling them to focus on the their final examinations and writing their thesis, free of financial worries.
In cooperation with the German Academic Exchange Service (DAAD) the HWR Berlin granted five final semester scholarships to the following international students, who are currently completing their degrees at HWR Berlin:
Mr. Min Zaw Oo from Myanmar
Ms. Doris Pololi from Italy
Ms. Sofia Shustova from Russia
Ms. Clementine Davies from Australia
Ms. Barbara Tritarelli form Italy
The five listed candidates were chosen from a pool of strong applicants based on diverse criteria, such as outstanding academic performance and non-academic engagement.