Degree

Bachelor of Engineering (B.Eng.)

Type of study

Cooperative

Standard period of study

6 semester (incl. internship)

Commencement of studies

Winter semester (1 Oct)

Credits (ECTS)

210

Language of instruction

German

Department / Central Institute

Department of Cooperative Studies
Degree programme
Machine Construction is one of the central pillars of the German economy. The traditional image of Machine Construction Engineers beavering away in isolation at the drawing board has outlived reality; today's industry is a globally-networked and increasingly digitalized organization attuned to the needs of their customers. The constantly growing set of challenges facing the branch – flexibility, innovation and responsiveness – translate into the requirements placed on recruits. In addition to specialist expertise, modern day engineering graduates need the methodological, personal and social skills requisite to facing the challenges of today and tomorrow.
In response, the HWR Berlin has developed the cooperative studies degree programme Mechanical Engineering to meet the needs of modern industry. Working in close collaboration with a range of partner companies, we provide students with the opportunity to apply their knowledge in a prac- tical context, thereby graduating ready for the world of work. The alternating theoretical training and practical phases enable the students to move between a range of specialisms to provide a well-grounded overview of their chosen profession.
Professional field
Once on the employment market, our graduates are able to deploy a flexible response to the many and various challenges with which they are presented. These can range from service provision over development and design up to manufacturing planning and organization. They are also called upon to perform a range of management tasks.
Working in planning offices, small and medium suppliers and inter- nationally-active companies, our graduates find employment in a variety of branches ranging from Automotive Manufacturing to Machine Construction and Medical Technology.
Degree structure
Part One of the degree programme focuses on the Principles of Mathematics and Mechanics as well as providing an overview of Machine Construction: Manufacturing Processes; the Principles of Design; Technical Drawing; and Materials Science.
Part Two of the degree mixes a range of specializations (e. g. Production Systems and Production Management; Design Methods) with interdisciplinary subjects (e. g. Business Administration, Quality and Project Management) and example specializations (e. g. Measurement and Control Engineering and Renewable Energies) with a close association to Engineering practice.
Scientific and Business Administration principles:
Mathematics/Physics
Business Administration
Foreign Languages
Technical foundation subjects:
Mechanics (Statics/Strength of Materials/Kinematics and Kinetics/ Mechanical Vibrations)
Production Procedures and Technology
Design and Machine Elements
Technical Drawing and CAD (Computer-Aided Design)
Materials Science
Thermodynamics and Fluid Mechanics
Computer Science
Electrical Engineering/Electronics
Measurement and Control Systems
Students learn the principles and methods of both product development and production.
Specialist modules:
Design Methods
Production Systems and Control
Numerical Calculation Methods (e. g. Finite Element Method – FEM)
Quality and Project Management
Renewable Energies
University entrance qualification or an entrance qualification for a University of Applied Sciences
A contract (on a form) with a suitable apprenticeship institution/ company
Those interested in a dual study program do not apply to the HWR Berlin but directly to the dual partners using the partner database on our website. These partners select their future dual students from the applicants and conclude a study agreement with them.
Apply in time: Many companies select their dual students more than one year before the start of studies.
The cooperation partners of this study programme are listed at the end of this page.
Tuition fees

Semesterfee

ca. € 300 per semester (incl. local transport semester ticket)
Division Director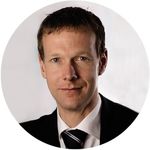 Department of Cooperative Studies
Prof. Dr.-Ing. Alexander Steinmann
Professor of Mechanical Engineering

+49 30 30877-2130
alexander.steinmann@hwr-berlin.de

Guidance for prospective students
Department of Cooperative Studies
Personal counselling for dual study programmes

+49 30 30877-2000
studienberatung.dual@ hwr-berlin.de

Office hours (without advance notice)
Thu 15.00 -17.00
Study counselling by telephone
Thu 14.00 -15.00
Name of the cooperation partner
Free places
Type of cooperation
Yes
Department of Cooperative Studies
Yes
Department of Cooperative Studies
Yes
Department of Cooperative Studies
No
Department of Cooperative Studies
No
Department of Cooperative Studies
Yes
Department of Cooperative Studies
Yes
Department of Cooperative Studies
Yes
Department of Cooperative Studies