Technical Facility Management
Degree

Bachelor of Engineering (B.Eng.)

Type of study

Cooperative

Standard period of study

6 semesters (incl. internship)

Commencement of studies

Winter semester (1 Oct)

Credits (ECTS)

210

Language of instruction

German

Department / Central Institute

Department of Cooperative Studies
Degree programme
Do you combine an interest in technology with a passion for getting things done? Technical Facility Management (TFM) could be the perfect outlet for your energies. Facility Management deals with the issues surrounding human productivity and the methods of supporting people at their workplace. Adopting a holistic approach, TFM seeks to provide an integrated response to the various challenges presented, whilst seeking the best possible approach to optimizing human productivity.
In addition to a technical talent, you will need a head for numbers and an interest in sustainability to operate, maintain and improve facilities. Graduates of this degree programme are able to manage processes in such a way as to guarantee productivity improvements, the best use of resources and reduce the environmental impact of building use.
We train engineers with an understanding of both technology and Business Administration, qualified to assume middle management positions in TFM and lead projects in Building Operation, Maintenance and Energy Management
Professional field
Technical Facility managers are needed wherever processes are required to support core operations. This can include a range of areas including Auto- mobile Manufacture, Airport Management, Hospital Operation or Banking. Graduates of this programme are employed by Real Estate owners (airports, local government, Real Estate companies) Facility Management service pro- viders and companies which both build and operate facilities.
Degree structure
Following a foundation stage dealing with a range of Mathematics and Scien- tific issues, the technical section of the degree programme addresses a range of issues such as Building Construction, Technical Equipment and Energy Management. This is combined with modules in Facility Management and Business Administration. The programme combines all these topics into the interdisciplinary conception of the sustainable construction and operation of facilities. Electives include Occupational Safety, Industrial and Organisational Psychology, Fire Protection and Digitalization in Facility Management
Facility and Real Estate Management:
The Principles of Facility Management
Infrastructural Facility Management
The Operating Concept
Real Estate Management
Sustainable Construction and Operation
Building Engineering:
Construction
Construction Project Management
Building Services I + II + III
Energy:
Electrical Engineering I + II
Power Engineering
Energy Management
Business Administration and Law:
Communication, Documentation
Business Administration Principles
Financial and Managerial Accounting
Organization, Human Resources and Quality Management
Law
IT and Mathematical- Scientific Principles:
Computer Science
CAD/CAFM
Mathematics I + II
Mechanics I + II
All modules are taught using a building on which students can work. A number of topic specializations are possible within the practical application projects, study projects in the fourth and fifth semesters and within the scope of the Bachelor's thesis.
Students can also choose from the following electives:
Occupational safety.
Occupational and Organisational Psychology
Fire Safety
Digitalization in Facility Management
University entrance qualification or an entrance qualification for a University of Applied Sciences
A contract (on a form) with a suitable apprenticeship institution/ company
The application is to be submitted to the partner company.

Application period:
Up to a year before commencement of study
Tuition fees

Semesterfee

ca. € 300 per semester (incl. local transport semester ticket)
Division Director
Department of Cooperative Studies
Prof. Dr. Andrea Pelzeter
Professor of General Business Administration, particularly facility management

+49 30 30877-2230
andrea.pelzeter@hwr-berlin.de

Guidance for prospective students
Department of Cooperative Studies
Personal counselling for dual study programmes

+49 30 30877-2000
studienberatung.dual@ hwr-berlin.de

Office hours (without advance notice)
Thu 15.00 -17.00
Study counselling by telephone
Thu 14.00 -15.00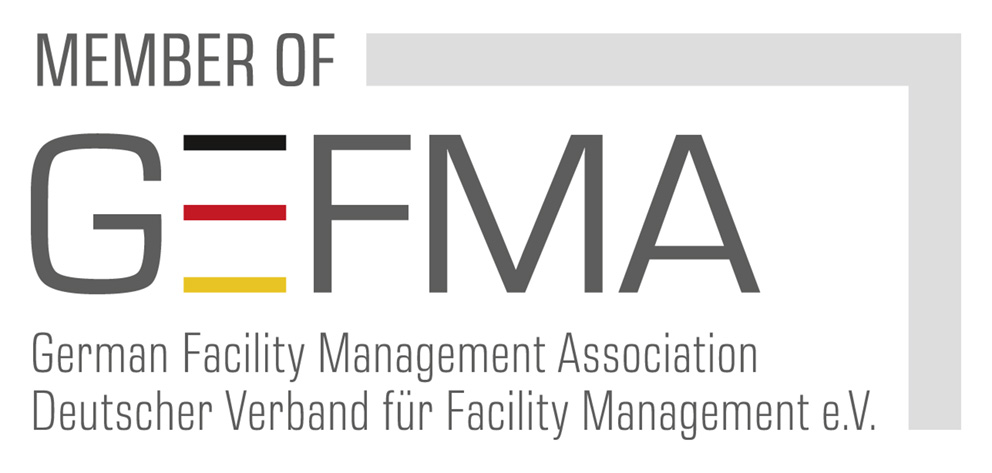 Name of the cooperation partner
Free places
Type of cooperation
Yes
Department of Cooperative Studies
No
Department of Cooperative Studies