International Week on Sustainability 2022
The HWR Berlin organized the International Week on Sustainability for the fourth time from 04-12 and 18-21 November 2022, this year with the focus on »Climate Change and Democracy«.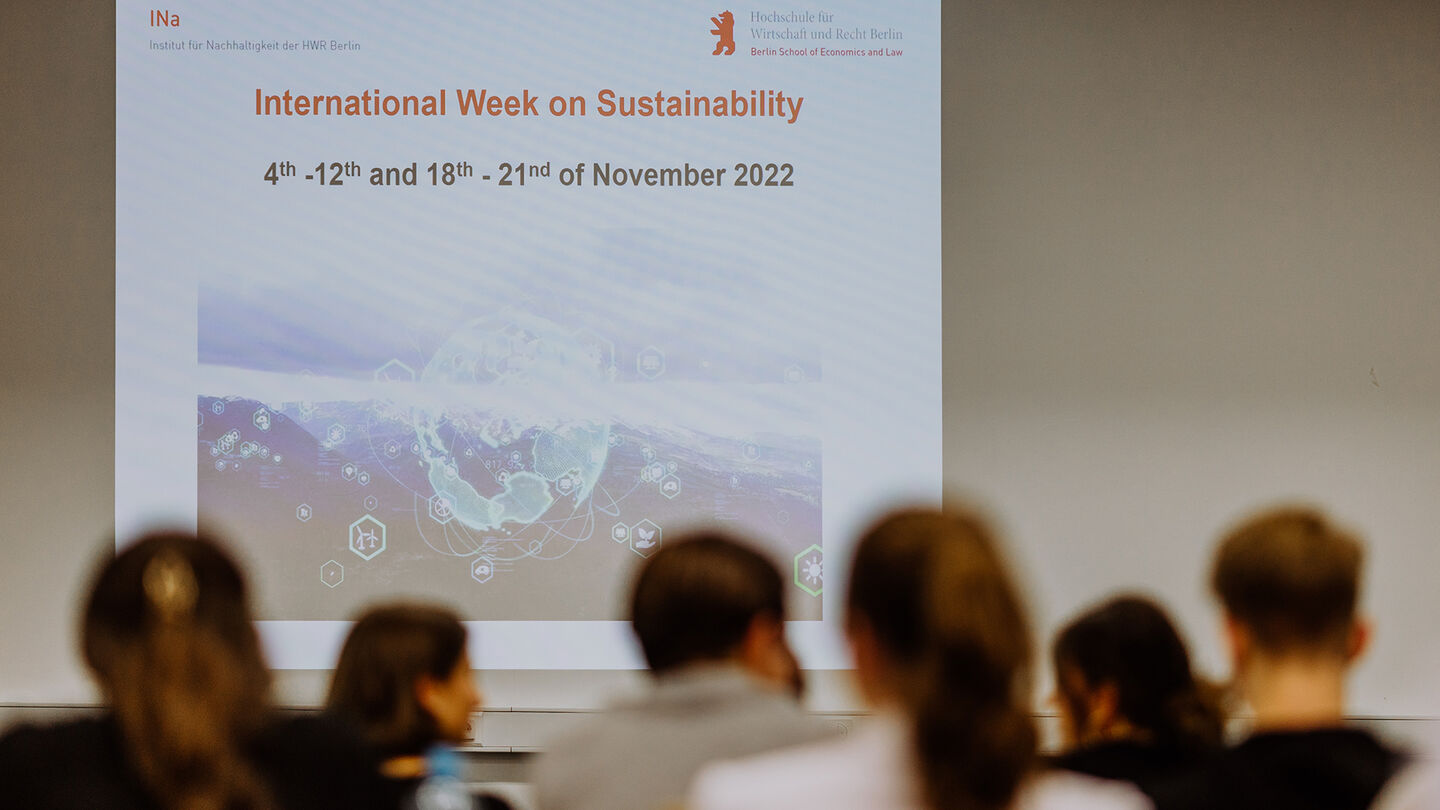 International Week on Sustainability 2022. Photo: Lukas Schramm
A total of 60 participants from more than 11 countries (including Spain, South Korea, the Netherlands, Finland, Slovakia, Italy, Ireland, Australia, Brazil and Vietnam) used the opportunity to take part in seminars, workshops, excursions and role plays led by teachers from different parts of the world. In addition, the participants were able to work on real challenges posed by real companies, non-governmental organisations and non-profit organisations.
Impressions of the opening day
Impressions of the workshop
The Berlin International Week was launched in 2019 with the aim of integrating sustainability and responsibility aspects more strongly into the curriculum of degree programmes. It opens up multidisciplinary perspectives on the topics of sustainability and responsibility. Each year, the project week carries a new focus. The approach is always interdisciplinary and international.